If you're looking for a poster child for the notion that America is the land of opportunity, and Hilton Head Island offers more fertile soil than most for the growth of the American Dream, you could do far worse than Tristan O'Grady.
Born in the U.K. and raised in the extremely British-sounding Buckinghamshire, O'Grady spent his formative years traveling from place to place. His father, a resort developer, kept his family constantly on the move, and before he was rown the younger O'Grady had called England, Australia and South Africa home.
His wandering days ended when his father's business in the U.S. led him to a golf vacation here on the island.
And while the life of an island nightspot operator proved too at odds with the life of a loving father of four, O'Grady launched a successful real estate career while still running Bamboo with his brother. A realtor has to be able to really sell the island, and O'Grady has a killer elevator pitch.
"When I sell real estate, I say after living on other continents, Hilton Head Island offers a better lifestyle and place to live than anywhere else in the world," he said. "You can find bluer water or a better bar scene or a sandier beach, but when you put it all together, Hilton Head comes out on top."
And apparently it's not a bad place to chase down the American Dream, either.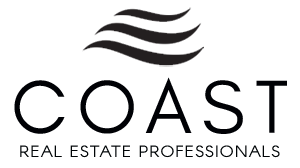 Sorry, no records were found. Please try again.