Click Here to View All Listings in Port Royal Plantation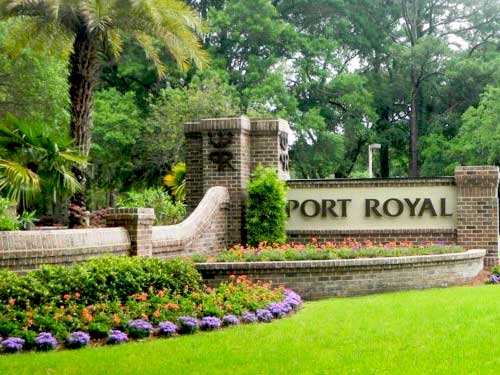 Port Royal features three outstanding, well maintained, eighteen-hole championship golf courses that offer a range of challenges for players at every level - The Barony, Robbers Row and Planters Row. One course is always designated the "Member Course" and rotates on a monthly basis. There are extensive practice facilities, a fully stocked pro shop, PGA instructors and an experienced and accommodating staff that will add to the enjoyment of the game. On the social side, there is a wide variety of member sponsored clubhouse and golf activities; Men's day, Mixed couples Twilight Golf and Dinner, Men's and Ladies Championship Tournaments, Ladies 9 holer and 18 holer groups, Island Interclub Groups Bridge, Theme Parties, End-of-the Month Party and Bingo.
Our Tennis facilities offers 10 Clay and 4 Nova hard courts and is under the direction of a USPT Professional who directs the club's most active and competitive tennis programs which include Clinics, Round Robins, Interclub Matches and USTA League play.
Every day you will be greeted with warmth in our 14,000 sq ft. Clubhouse providing exceptional cuisine, from casual lunches to elegant banquets with a private dining room exclusively for Members. An experience, professional and attentive staff is eager to serve each and every member.
Some popular benefits of Port Royal Membership include; No assessments or food and beverage minimums, Walking is permitted, Active Golf/Social Calendar, Relaxed, Congenial Members and TPC Passport Program.
Top 5 Reasons to Live in Port Royal
YOU WANT A GATED COMMUNITY WITHOUT RENTALS
YOU LOVE GOLF AND WANT TO LIVE BY THE GREEN
YOU LOVE THE OCEAN AND WANT TO HAVE PRIVATE ACCESS
YOU WANT TO BE "PART" OF A COMMUNITY
GOOD VALUE IN AMENITIES AND FEATURES