Click Here to View All Hilton Head Lakes Listings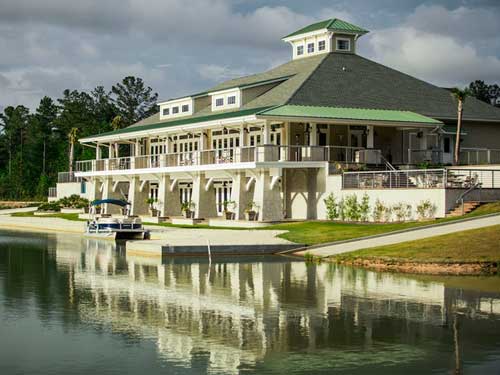 Hilton Head lakes is a beautiful waterfront community surrounded by an incredible nature preserve and over 155 acres of navigable freshwater lakes. Complete with an 18-hole Tom Fazio-designed golf course, community boat docks, and miles of walking trails, this serene lakefront neighborhood offers a perfect balance of natural beauty, world-class amenities, and quiet, Lowcountry living.

Spend a few hours on the water, at the driving range, or relaxing by the pool. Hungry? grab a bite to eat at The Cafe at Hilton Head Lakes Pub & Grille. Experience the real, unspoiled natural beauty of the lowcountry with a walk through the 453-acre preserve; see deer, turkeys, egrets, herons, fox, and, if you're lucky, Eagles!

Hilton Head Lakes Golf Side features the championship Tom Fazio course and is the only community in South Carolina that uses a reclaimed water plant to irrigate the golf course and residents' homes. Hilton Head Lakes Lake Side is the lakefront part of the community, with 90% of homesites having a magnificent view of the water and boat access. It is also the site of The Lake Club and all the wonderful amenities Hilton Head Lakes has to offer.