Click Here to View All Listings in Forest Beach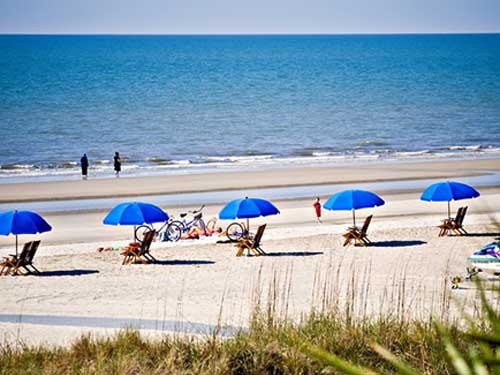 Forest Beach is Hilton Head Island's largest non-gated community, offering residents and visitors a wide variety of real estate opportunities and amenities. It is located between Sea Pines and Shipyard Plantations on the south end of the island and boasts two beautiful, unspoiled beaches. Single family homes make up the better part of North Forest Beach, while South Forest Beach is recognized for its diverse selection of condos, villas and inns. The two areas are divided by Coligny Plaza, a popular gathering place replete with 150 shops, restaurants and night clubs.
Known as the island's "downtown district," Forest Beach stretches for three miles along the Atlantic Ocean. The world class Van der Meer Tennis University, Players Health & Racquet Club and five world class golf courses are just a few of the exceptional recreational facilities in the area. Historically, real estate prices in this area are more affordable than other island ocean-oriented communities, thus contributing to its broad appeal.
Community rules and architectural guidelines are less restrictive in this area when compared to the private plantations - another characteristic that has proven favorable to many of those who call Forest Beach home. The area's dynamic and active profile make it not just a great place to live, but an excellent choice as a second home, income-producing property or just a fun-filled vacation destination.
With no property any further than a quarter mile from the beach and enough conveniences to meet anyone's needs, there's little secret as to why Forest Beach has become one of the most desirable locations on Hilton Head Island.